Hi my name is Salem. I'm a six weeks old, good looking tuxedo boy with little white socks boy surrounded by sisters.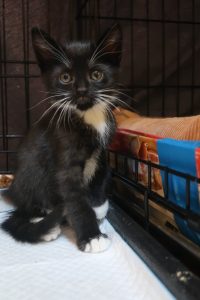 I'm happy to snuggle when I want a nap but at my age I love to play!!
I'll chase anything, bat balls around, tackle my sisters, and generally just have fun.