Hi.
My name is Lita and I'm a beautiful black eight week old girl. I was rescued by three wonderful people who found me hiding under a bakery van late at night in the rain.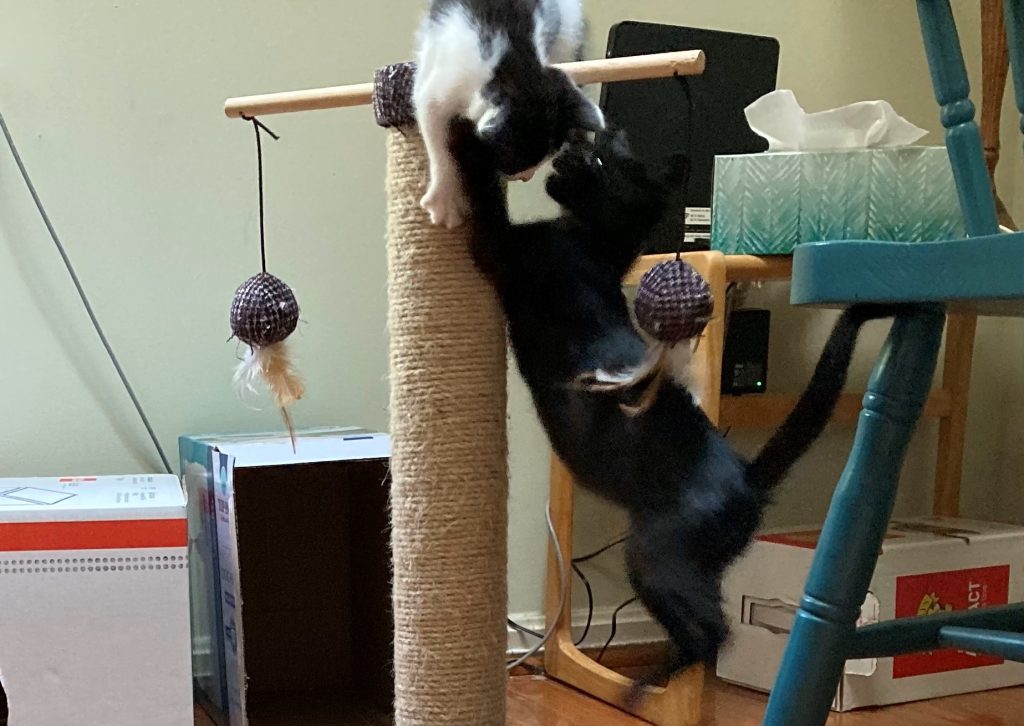 I love to play with my new housemates and although I make fierce growly noises at them as we wrestle.
I'm very careful not to hurt them.
I love to chase balls, hide in boxes to jump out and pounce on my friends and play chase.
I love when I'm being held but am occasionally scared when first being picked up.