Foster Cat Name: Kenya- all Black Age: 4 to 5 years
Foster: He has been with me for two years. He came to me with his sister. She was adopted right away. They were surrendered by the previous owners.
Description: Kenya is a serious cat. Kenya loves to be around his human. He often keeps me company on my work desk with his head on my arm. He can at times get overstimulated and react with a nip. Other times if you move too fast while walking or walking away from him and he wants attention he will swat at your legs. He likes to sit by windows and see what is going on outside.
Food: Sheba wet food in the morning. Iams dry food liberal feeding.
Treats: He loves any kind of treat, loves Churu meat tubes.
Litter Box: He uses clay litter, open and covered cat boxes, no issues
Toys: not very interested.
Snuggle/Cuddle: He does not like to be picked up. He loves head butts and chin scritches. Will come hang out when watching TV for a little bit. He will hang around the bed but is not a snuggler at night. But he sure does get his lovings during the day.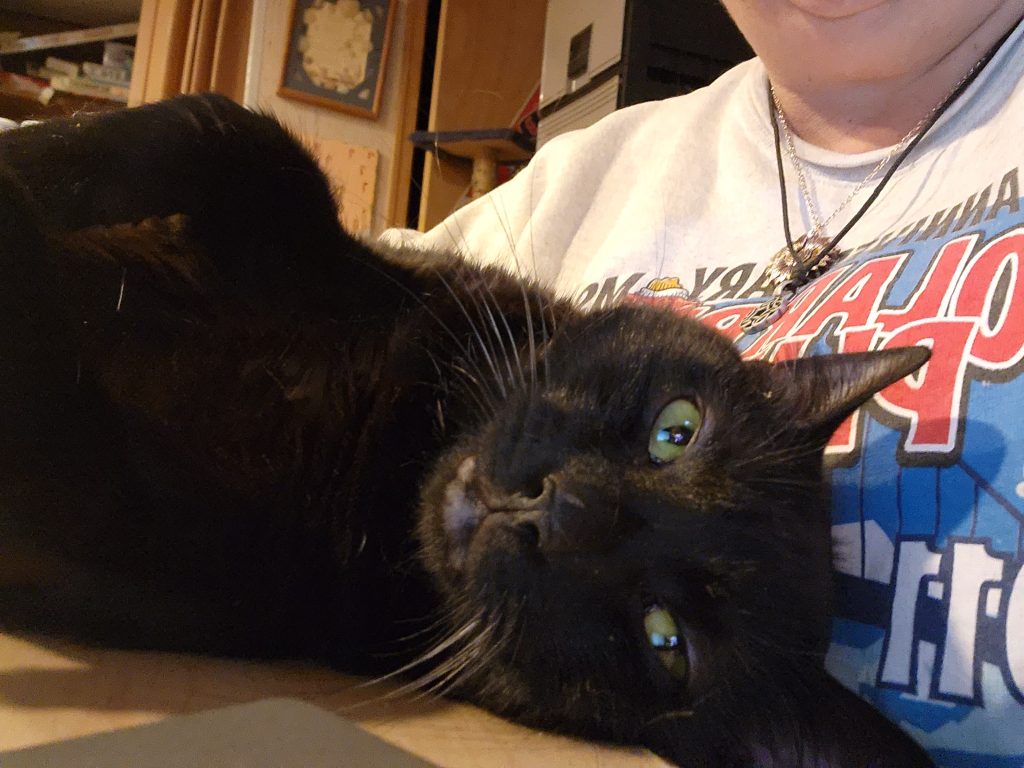 Outside: He has made no attempts to vacate the house.
Mornings: He goes with the flow.
Papers/Packages/Toilet Paper: no issues.
Type of home: Kenya should be the only animal in the house. Kenya gets nervous when other cats are around. Sometimes he does fine, other times he and one of my cats like to get into tussles. He would do better with no children due to some of his reactions.