Spay and Neuter Your Pet and Save Lives!
Spay Spot (located inside Prince George's County Animal Shelter)
3750 Brown Station Road, 
Upper Marlboro, MD 20772
301-254-8151
Operated by Last Chance Animal Rescue. Prices start at $45. Reduced cost vaccines and microchipping available at the time of surgery. Call for an appointment.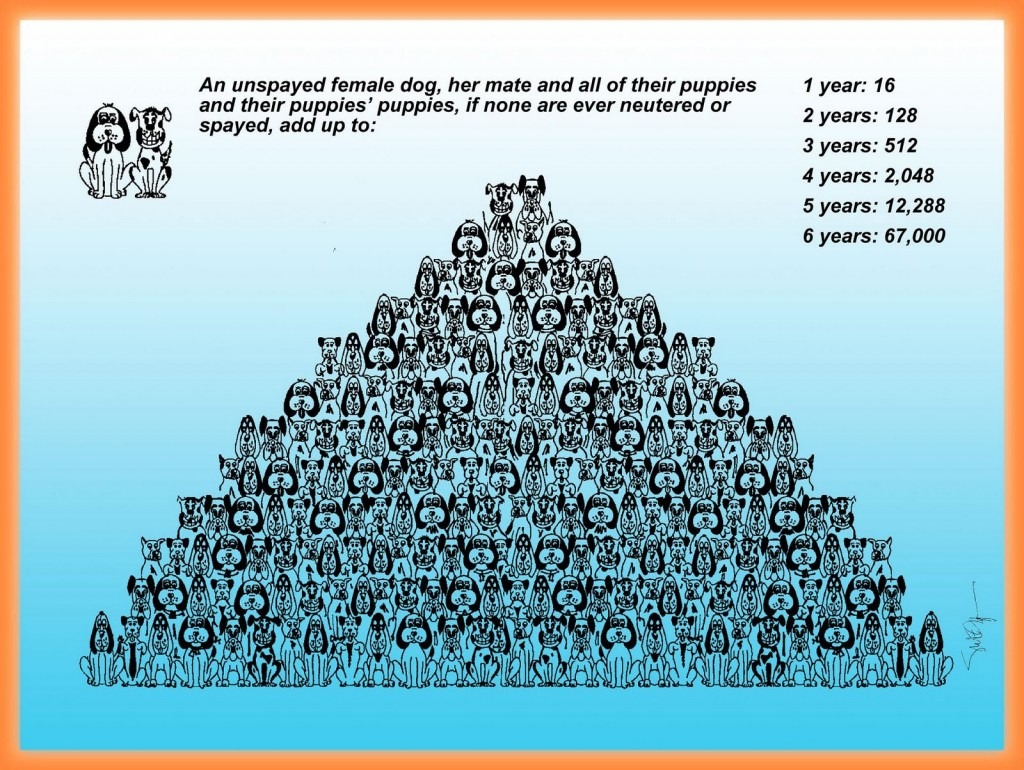 Tips for Finding a Lost Pet
Contact Local Animal Shelters And Animal Control Agencies. File a lost pet report with every shelter within a 60 mile radius of your home. Provide them with an accurate description of your pet and a recent photograph. Dogs can travel 1 mile in an hour. [1]
Search The Neighborhood. Visit places that you normally walk your dog. Walk or drive through several times a day. Bring a squeaky toy they are familiar with. Ask neighbors, letter carriers, delivery people if they have seen your pet. [1]
Do Not Rely Solely On A Microchip. There is not a standard universal microchip scanner. Each company that makes them can only read certain microchips.
Advertise. Post notices in your neighborhood, grocery stores, veterinary offices, traffic.
Be Wary Of Pet Recovery Scams. When talking to a stranger who claims to have found your pet, ask them to describe the pet thoroughly before you offer any information. If he does not include the identifying characteristics you left out of the advertisement, he may not really have your pet. Be particularly wary of people who insist that you give or wire them money for the return of your pet. [1]

If You Recently Moved, you may want to check your old neighborhood.
Use Clothing. Put an old shirt or something that has your scent in the yard or on the porch.
Use A Litter Box. Put your cats soiled litter box in the yard or on the porch. This will be a familiar scent to them.
Garages. Ask your neighbors to check their garages. Cats are most famous for running in them to hide.
Don't Give Up On Your Search. Animals who have been lost for months have been reunited with their owners. [1]
[1] HSUS (Humane Society Of the United States)
Bowie Residents
I'm a citizen of Bowie, what do I do if my dog or cat becomes lost?
If your dog or cat becomes lost, immediately contact the Prince Georges Animal Services at 301-780-7200. If you live in Bowie you ALSO need to call Bowie Animal Control at 301-809-3002 or 301-262-6200 ext.3002. You will need to file a lost report for your pet. It is strongly recommended you visit the shelter and bring pictures of your lost pet.
Do I need a license for my pets?
If you live in Prince Georges County it is stated in the Animal Control Ordinance that you must license cats, dogs and ferrets over the age of 4 months. The fee is $5.00 for altered pets and $25.00 for unaltered pets. You can obtain a license at Bowie City Hall.
How do I report injured or abused animals?
Please contact Prince Georges Animal Services at 301-780-7200 and/or Bowie Animal Control at 301-809-3002 immediately. Your information may remain anonymous.