Bowie CLAW (November 2020)
General Updates
The next general membership meeting will take place November 19th 7:30 PM via Zoom. Please mark your calendars.
Bowie CLAW is now a partner in the Best Friends Network. In addition to affiliating with a highly-regarded, national animal advocacy group, our membership may qualify us for new grant opportunities. The mission of Best Friends is:
The Best Friends Network is comprised of thousands of public and private shelters, rescue groups, spay/neuter organizations and other animal welfare groups in all 50 states. We are a coalition committed to saving the lives of homeless cats and dogs through collaboration, information-sharing and implementation of proven lifesaving strategies. Our partners support each other and inspire their own communities to increase lifesaving of dogs and cats across the country. Together, we will Save Them All.
Bowie CLAW's Annual Blanket Driver
What a success!! Given our current pandemic circumstances, we never expected the outpouring of generosity. We filled a van and multiple cars with blankets, sheets, and towels. As you all know by now, our County pets need these to keep them warm these coming months. Thank you all who volunteered and donated!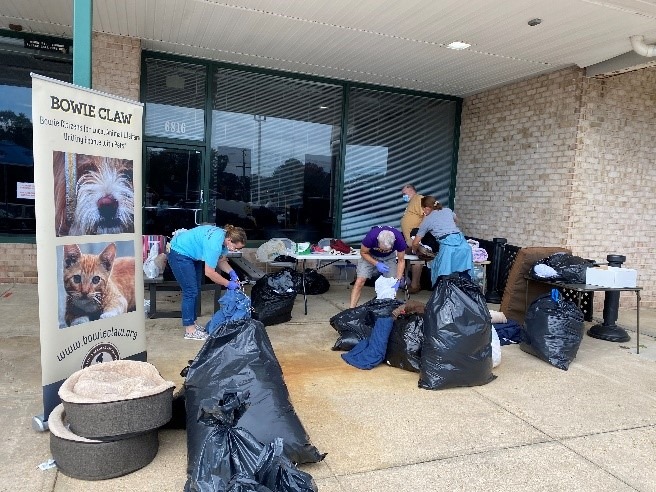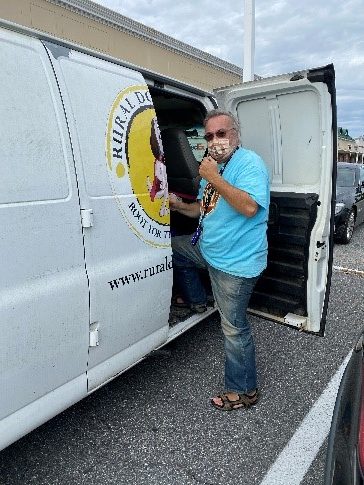 Monument Honoring Women Military Workers & their Service Dogs
The first monument dedicated to women military workers and their service dogs in the nation's capital was unveiled at the Women's Memorial in Arlington National Cemetery on Saturday, October 17th 2020. California-based artist Susan Bahary was commissioned to create the sculpture, entitled "The Pledge," by the U.S. War Dogs Association, a non-profit dedicated to honoring the history of military service dogs. The name comes from the promise between a handler and her dog to protect each other in combat. The sculpture is now open to the public to view at the Women's Memorial.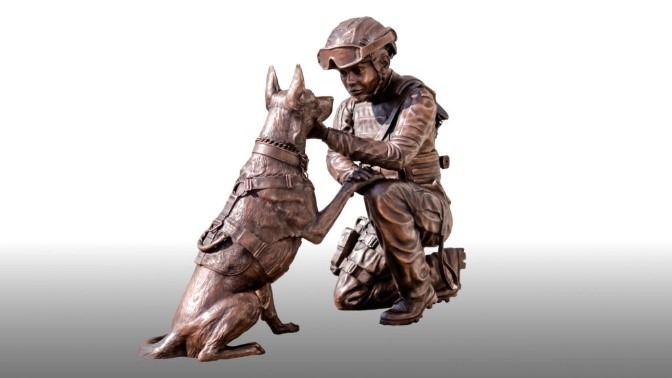 Honoring of Veterans Day
Veterans Day as we know it wasn't always called "Veterans Day." It began as a commemoration of Armistice Day, the day when the fighting stopped during World War I. On November 11th of each year we remember everyone who served in the military. Here are a few ways you can extend your gratitude and support all year long!
Help with a service dog – Once they return from duty, service dogs can be a great help to Vets with disabilities or PTSD. Some organizations need "weekend puppy raisers" to help the dogs learn how to socialize. To volunteer or donate, check out Patriot Paws and Puppy Jake, two organizations that help provide vets with service dogs.
Offer your time – Consider volunteering for organizations that assist veterans such as Disabled American Veterans (a nonprofit that offers vets free transportation to VA medical facilities), or Canine Companions for Independence (a nonprofit organization that provides therapy dogs to veterans).
Send a care package – During deployment, a package filled with useful and familiar items can feel like a hug from home for service members. Several organizations such as Operation Gratitude, Hero Box, and Operation Shoebox provide civilians with care package kits to send items requested by deployed military members.
Help them record their legacy – For veterans with no family close by or at all, recording the story of their service can provide a sense of peace and comfort that cannot be underestimated. The Veterans History Project collects audio and video stories of veterans spanning every war from WWI to present.
Say 'thank you' – We can express our gratitude a multitude of ways, and yet a simple verbal acknowledgment of the great sacrifice veterans have made for this country should not be overlooked. A simple thank-you, a gesture of buying a meal or a cup of coffee, can mean more to those we owe our freedom to than we can understand in the moment.
So, to all who have served – 2 legged, or 4 legged, we at Bowie CLAW THANK YOU!
Bowie CLAW extends our greatest appreciation to everyone
who supports our local animals!
Sign up for Smile.Amazon and iGive online—a percentage of your online purchases will be donated to Bowie CLAW at no cost to you. Federal employees, please consider supporting Bowie CLAW in your Combined Federal Campaign (CFC) contributions this year. Our Campaign Number is 15690. Thank you!