General Updates
Our July general meeting has been canceled. Please stay in touch with us via FaceBook and CLAW Tawk. Until we meet again, may you (and all your loving pets) be and stay healthy and happy!
Kittens!
Due to the COVID-19 pandemic, Bowie CLAW could not begin their TNR efforts as early as planned. Kitten season is here and the kennel has been very busy since we resumed our TNR and kitten trapping efforts in early May. Our trappers have been extremely successful in their efforts and many cats have been spayed/neutered. Kittens have come and gone through the kennels quickly! We have several kittens in foster care and now that adoptions are permissible, some of our fostered babies have already found their fur-ever homes.
One positive aspect of the quarantine time was that people helped to clear the shelters! Many people volunteered to foster animals and decided their foster fur babies would make wonderful additions to their families! There seems to be a great demand for kittens – our supply continues to meet the demand. The minute Bowie CLAW posts a photo of our newest kennel kittens, there are adoption applications being submitted – even if the potential adopter has to wait several weeks for the kittens to be vetted, spayed or neutered. A house is truly not a home with a cat – or 2!
Clover the Wonderful and Very Lucky Kitten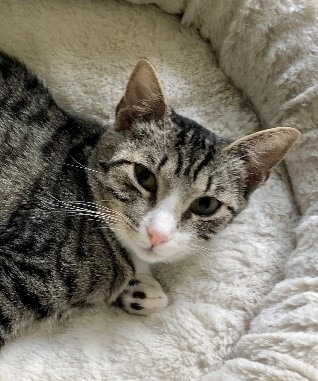 Clover was found in a parking lot on February 17, 2020 and was brought to the kennels by the City of Bowie Animal Control. Clover had been injured (likely by a vehicle) and sustained a broken front leg, a broken back leg and a broken tail. Bowie CLAW decided to make every attempt to save this sweet, 2 month old kitten and proceeded to have her evaluated by a veterinarian. Clover underwent extensive surgery on February 21, resulting in the placement of stabilizing pins in her broken legs and an amputated tail. Clover also had a life-threatening infection and the veterinary surgical team did not think Clover would live beyond the weekend after her surgery. Thankfully, she defied the odds and began her long, difficult healing process. Two CLAW volunteers, Nancy Laubenthal and Michaele Angulo, shared in Clover's post-surgical care and rehabilitation. Their "shared-custody" of Clover was necessary because her medical care was required around-the-clock. Nancy had the day-shift and Michaele had the night shift. Clover required multiple rounds of medications, a special diet, physical therapy, wound care, and many trips for follow-up visits with her surgeon. During that time, CLAW posted "Clover updates" on their Facebook page and so many people generously donated to the "Clover fund", helping to offset the steep vet bills, expensive food and medications that Clover required. We know how much the CLAW and animal-loving community wanted to see Clover thrive and we believe it is through all of those positive thoughts – and generous donations from this community – Clover soldiered on and had such a will to live!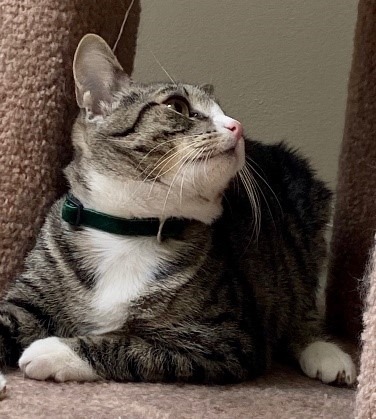 During Clover's shared care, COVID-19 hit and by mid-May, Nancy and Michaele decided it would be best to have Clover permanently stay with Nancy rather than trading her back and forth on a daily basis. Clover discovered how much fun Nancy's cats, Cinder and Jinx are – and she began RUNNING around and PLAYING like a normal kitten. She could chase toys, climb cat trees and even jump! You would have never known that this kitten was near death when she was found. She was making a miraculous recovery.
Nancy and Michaele had many conversations about having Clover adopted – what kind of environment she would need, additional veterinary care required in the future, the ability to be with other pets. They knew it was going to take a special person to be able to meet all of Clover's present and future needs. Nancy decided that she could not let Clover go and she officially adopted Clover mid-June! Clover is in the best possible home with her wonderful family that she has known all along. She is loving life with Nancy, Ron, Cinder and Jinx…she's definitely the mischievous princess of the house!
THANK YOU!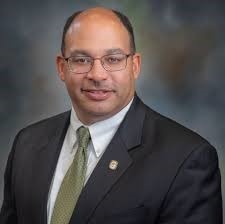 A very big thank you to Councilman Todd Turner (Council Chair) for grants to support our Bowie Pet Food Pantry! This program is supporting 25 families right now with 25 dogs and 35 cats! This is such an important program, especially in times like these where so many families are dealing with financial hardships. Councilman Turner's grant also supports our Community Cat Initiative in Council District 4, in and around Bowie.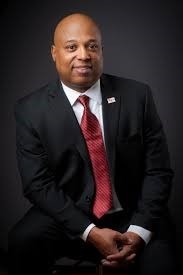 And a hearty shout-out also goes to Council Member At-Large Calvin Hawkins for a grant to support Trap-Neuter-Return (TNR) in council districts districts 1, 3, 4, 5 and 6.
Bowie CLAW extends our greatest appreciation to everyone who supports our local animals!
Sign up for Smile.Amazon and iGive online—a percentage of your online purchases will be donated to Bowie CLAW at no cost to you. Federal employees, please consider supporting Bowie CLAW in your Combined Federal Campaign (CFC) contributions this year. Our Campaign Number is 15690. Thank you!