General Meeting and Elections
Please note, in order to mitigate the community spread of coronavirus and adhere to Governor Hogan's stay at home directive the May 16th general meeting has been canceled. We will keep in touch via Facebook and Claw Tawk.
As we noted in the April edition of CLAW Tawk, typically at our May meetings we hold an election for the Board of Directors. This election will be postponed until we are able to all meet in person.
Support People and Pets During COVID-19
Our work with the Pet Food Pantry continues even during these trying times. But we would welcome assistance. Many people have lost their jobs or are furloughed. They need food and medical supplies for their pets. Additionally, Bowie CLAW has been approached to assist local citizens with their pet's medical bills. If you are able, please consider donating. To do so, go to our webpage, BowieCLAW.org and simply click on our donation button. Every little bit helps.
We are not the only ones needing help. Our friends at the Prince George's County Animal shelter are as well! Even though they have emptied their kennels significantly, there are still many dogs that are legal holds and could use a little extra enrichment due to boredom. If you can help, please email RLCarpenter@co.pg.md.us. They are also in need of items that can be purchased on Amazon and donated. Please click on the following link for a list. https://m.facebook.com/story.php?story_fbid=10157759824098371&id=242065008370
Coronavirus and Your Pets
The US Food and Drug Administration (FDA) has set out to answer questions about how coronavirus affects your furry friends. The information is limited at this time, but the risk of pets spreading the virus in people is thought to be low.
In some situations, it appears that the virus can indeed spread from people to animals. In fact, there have been some reports of a small number of animals, including dogs and cats, infected with the virus. These animals were in close contact with someone diagnosed with COVID-19, the FDA noted. However, the agency stated that there is no evidence to support that animals play a big role in spreading the virus.
Although there is no evidence that shows the virus that causes COVID-19 can be transmitted from the skin, fur or hair of pets to humans, the FDA recommended that all pet owners continue to practice healthy habits. These habits include:
Washing your hands before and after touching your pet. In some cases, pets can carry other germs that can make humans sick.
Avoid letting your pets interact with people or animals other than those in your household.
When walking your dogs, do so on a leash and maintain at least six feet from other animals and people.
Avoid going to public places like the dog park.
Testing your animals for the virus is not recommended at this time, according to the FDA.
Pet Jokes!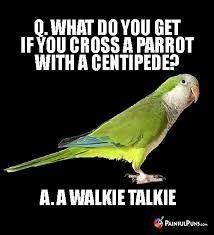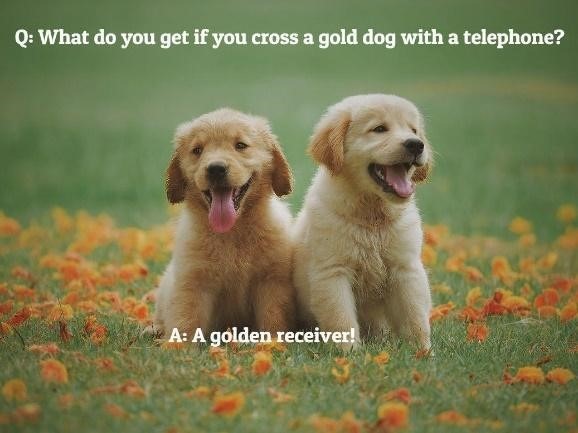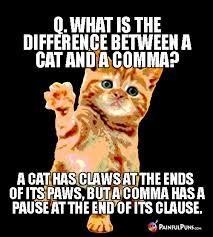 Next General Meeting To Be Determined
Sign up for Smile.Amazon and iGive online—a percentage of your online purchases will be donated to Bowie CLAW at no cost to you. Federal employees, please consider supporting Bowie CLAW in your Combined Federal Campaign (CFC) contributions this year. Our Campaign Number is 15690. Thank you!