Past and Upcoming Events
Thank you to all who participated in our annual Bowie CLAW Blanket Drive. We collected an amazing number of blankets and quilts, sheets and bath towels. A big shout out to Ledo Pizza for allowing us to set up in front of their restaurant and Exit Reality for the use of their truck.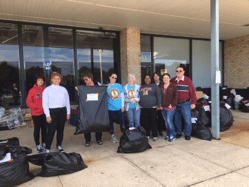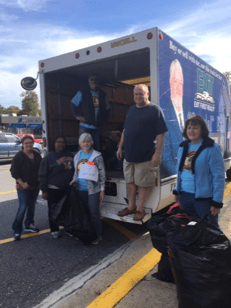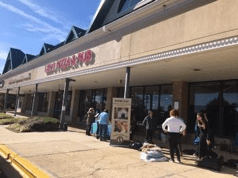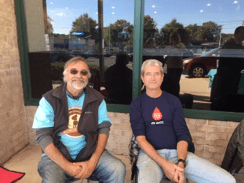 Brought to you by Honey Bee Photography, it's time for Photos with Santa at Calvert Brewery. For those of us with human children, one favorite activity of the entire year is the day you get to take your child to the mall to see Santa. But what about our four-footed fur babies? It isn't like you can take your German Shepherd to the mall for photos with Santa. Wouldn't you love to have your own experience, watching your pet having fun with the jolly old elf, and having those photos to enjoy for years to come? Come join us at our FIFTH ANNUAL Pets with Santa Event, November 9, from 12-4. Appointments are HIGHLY encouraged, however, walk-ins are welcome! For more information, check out Honey Bee Photography. http://www.honeybeephotography.com/thehiveblog.html?b_blog=P4O9d+kaqNjaCwEfd0e6qQxhoaGjPQU5026IUzz2D7YXKLy6AE6oJxcZ53OP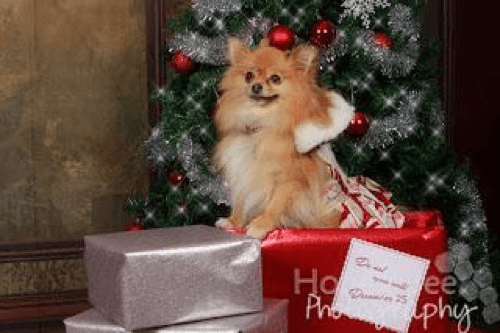 News from the Board
We are pleased to announce the election of two new members to the Bowie CLAW Board of Directors: Michaele Angulo and Michelene (Mickey) Kennedy-Teston! We are very excited and grateful to have these pet-loving members.
Community Cat Program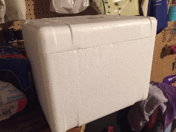 Please donate your unused medium-to-large styrofoam boxes like the ones you receive with deliveries of food items. We use them to construct outdoor cat shelters, as pictured here. You can drop off a box at any Bowie CLAW donation location.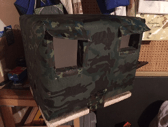 Give $1 Back for a Good Cause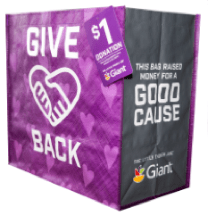 Bowie Citizens for Local Animal Welfare will receive a $1 donation for every $2.50 reusable Community Bag sold at the Giant Food store located at 15520 Annapolis Road, Bowie MD in the month of November.
Adopt a Senior Pet Month
November is National Adopt a Senior Pet Month–a month dedicated to helping older pets find loving forever homes. Shelters and rescues across the country hope those looking to adopt a new furry friend will consider adding a senior pet to the family this month.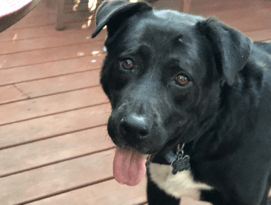 Meet Hamilton
Three years ago, my family went to the Prince George's Animal Facility looking for a puppy. Of course, like many places, the puppies were the first to be adopted. But lucky us, we met our rescue dog (of course, he rescued us!). They truly have no idea how old Hamilton is. There were lots of guesses – and crazy ways of guessing. But it really doesn't matter if he is 7 or 10. He is ours and we absolutely love him. He got a second chance at a family and we got a first class dog. – The Kelley-Baker Family –
See you at our general meeting Saturday, November 16th
9:30 am Bowie City Hall