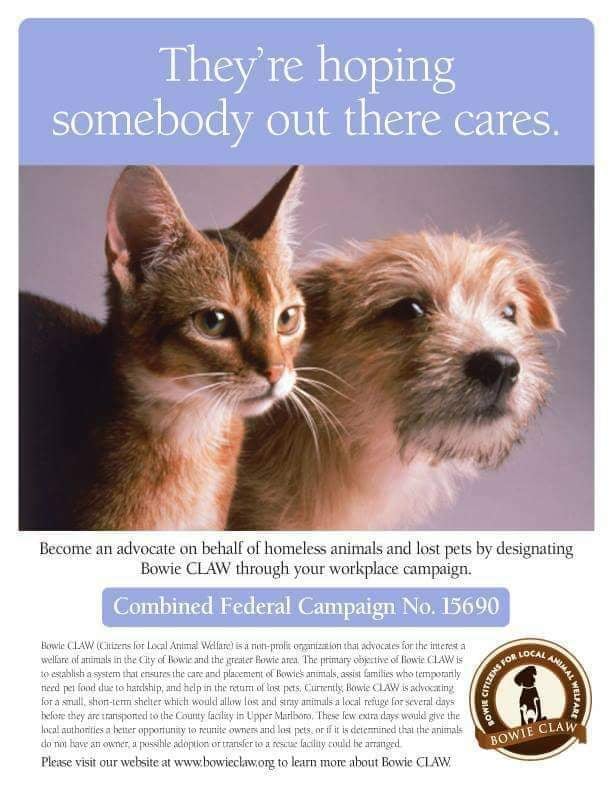 The members of Bowie CLAW successfully advocated for the establishment of a local holding facility within Bowie for lost and stray animals. Read about our objectives for this facility here.
Bowie CLAW's Pet Assistance & Support program provides food, toys, and cat litter to local residents who are struggling to afford their pets' care. Visit the Pet Assistance & Support page to learn more about how you can support this program or apply to receive assistance.
Bowie CLAW is working to end the Prince George's County Pit Bull Ban.
Bowie CLAW supports the efforts of Prince George's Animal Management and other local organizations in finding homes for adoptable pets.
Also, please visit our Resources page for information on where to adopt locally, local veterinarians, and other pet-related services.